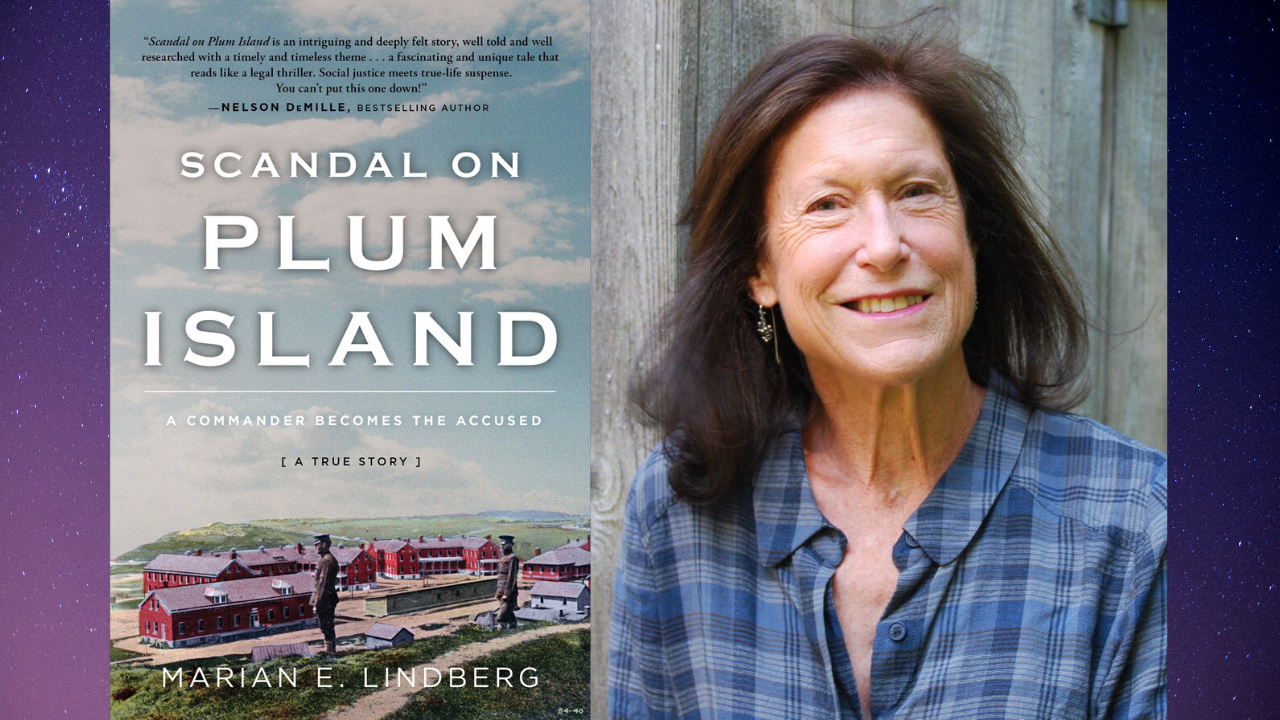 Scandal on Plum Island: A Commander Becomes the Accused, published in 2020, tells a story of early homophobia, toxic masculinity, and a good man blindsided by both.
"Social justice meets true-life suspense. You can't put this one down," says best-selling author Nelson DeMille.
Never heard of Major Benjamin Koehler? That was the Army's intention when it squelched the 1914 scandal involving his alleged gropings of subordinates while commanding officer at Fort Terry--a remote defense post in eastern Long Island where Koehler lived with his sister, Sophia. She'd come from Iowa to help her favorite brother with the domestic side of his new duties, never imagining that her most important assistance would be given on the witness stand.
"A must-read for 20th century historians," says historian Amy Kasuga Folk.
A career officer who had been cited for bravery in the Philippine War, Koehler bore little resemblance to the emerging profile of a sexual "pervert" as poor and effeminate, but when two junior officers annoyed by Koehler's strictness claimed he had groped them, Koehler's unmarried status was seen as lending credence to the allegations. The 1910s were a time when demonstrated sexual interest in women was becoming a hallmark of a "normal" man, and Koehler's antagonists portrayed him as anything but "normal."
Scandal on Plum Island tells the full story of Koehler's troubling case, involving malice at the highest levels of government, changing standards of masculinity, and pushback against women's growing influence.
"An amazing and important story which will surprise many people...a meaningful story with relevance today," says Ann Northrop, activist and co-host of Gay USA.
A little about me:
--graduated from Vassar College, newly-coeducational at the time, where men were questioning prevailing dogmas about manhood. I served as editor of the college newspaper
--worked as a reporter for the Buffalo Courier-Express, received Newspaper Guild awards, earned a master's degree in economics from the State University of New York at Buffalo
--learned to advocate (and okay, argue) at Columbia Law School, where I served as an editor of the Columbia Law Review
--clerked for Federal District Court Judge Harold H. Greene in Washington, DC, a truly just public servant
--practiced media law in Washington, DC and New York City
--since 2005, helped preserve ecologically important lands as staff member of The Nature Conservancy; currently working with many others to preserve Plum Island!
---- received selfless help from many Brazilians while writing The End of the Rainy Season: Discovering My Family's Hidden Past in Brazil
--became a hip-hop fan thanks to my son, Justin DePay, aka @ahbsnt